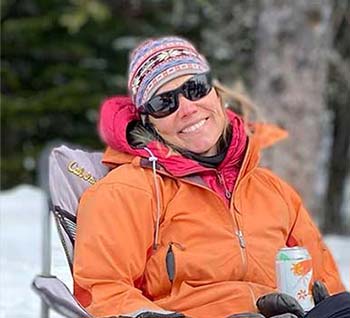 Ginnell Hellhake began her real estate career after receiving her B.A. in Communications at Boise State University. Looking for a career that involved working with people and within her community, real estate fit the bill.
Ginnell has lived in many different states and knows first hand the trials and tribulations associated with looking for and finding the perfect home. That experience paired with a passion for the McCall life and a keen knowledge of the area, makes Ginnell an excellent resource for her clients.
Whether her clients are looking for a primary residence, vacation home, investment property, fractional ownership, or any other form of real estate, Ginnell is ready to search far and wide to make sure her clients have the opportunity to see everything that is available to them.
When not practicing real estate or recreating, Ginnell enjoys spending time at Mountain Java. Ginnell, and business partner Nicki Dyson, have owned the small coffee shop/wine bar since 2012. In addition to striving to serve the best coffee in town, Ginnell and Nicki work hard to create a strong sense of community at the shop by hosting as many community driven events as possible and actively supporting many nonprofit organizations in the area through donations and foundations hosted by the shop.